Decorative Concrete in Sanford, NC
Stamped concrete is a great way to bring unique appeal to your patio, commercial concrete or any other paved surface. At Maddox Concrete, LLC, we help Sanford, Broadway, Bennett, Carthage, Lillington, Pittsboro, or Siler City, NC property owners discover the many benefits of concrete stamping through an assortment of stamped concrete services. Work with us to customize your surface texture, style and color, and we'll do the rest.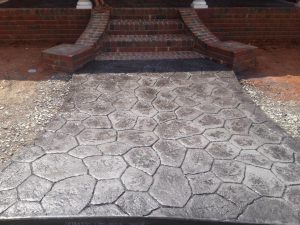 Express Your Tastes
One of the many benefits of stamped or decorative concrete is how simple it is to customize. One of our skilled contractors can plan out a unique design for your concrete surface that serves as a personal reflection of your selected aesthetic. Mix in various colors, or think in abstract patterns. When you work with us, we'll transform your concrete area into a sight to behold.
Mimic Other Stones
Natural stones like slate and marble hold an inherent elegance, but they are costly and challenging to install. For clients on a budget, high-quality stamped concrete can replicate the appearance of popular natural stone options for a fraction of the price. The versatility of stamped concrete doesn't stop there; we can shape it to look like cobblestone, rock, brick, tile and more.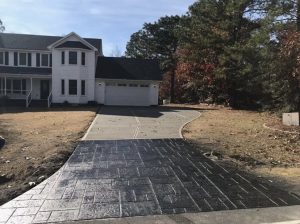 Speed Up Your Timeline
Compared to stamped concrete, alternative paving materials are cumbersome. They are challenging to work with and require extended periods to install and cure. Conversely, stamped concrete can be poured, designed and dried in a short amount of time. The result is a cost-efficient process that is unmistakable from more expensive materials like limestone.
Reduce Your Maintenance
Once installed, decorative concrete requires little-to-no maintenance over its lifespan. Other paving materials often need to be reset or repaired after a few years. Stamped concrete rarely requires such care, especially when installed with the precision and thoroughness that our team abides by.
Decorative Concrete Done Right
Want to explore the possibilities of stamped concrete, land grading, or concrete replacement? Contact Maddox Concrete, LLC at 919-353-2684 to schedule an estimate. We'll gladly walk you through the benefits of stamped concrete and can introduce you to the many options this versatile material offers.